There are many vending machines on the market, the price is high and low. The most important thing in the operation of the vending machine is the stability of the machine. The TN vending machine also has a variety of machines to ensure the stability of the machine. If you want to cool the room, you still need to advertise the screen. If you want a drink machine, you still need a gift machine. What do you want, what can the TN factory give you, and you can customize all kinds of machines according to your mind. At all prices, the TN factory has developed rapidly in recent years. The best part of TN is that there are a lot of experienced customers, you can discuss their "dao" with them. TN friendship tips, choose the machine must not be cheap, it is best to choose the product that suits you according to your own economic strength, operating period and business environment. Bargains may not be as good as quality. I believe that no one wants to taste the taste of the machine for three days.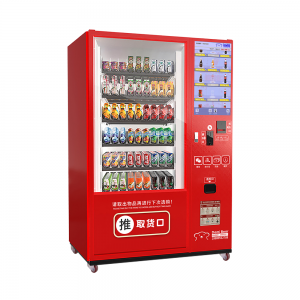 It is very important to choose the purchase point and choose the purchase point. Please pay attention to the following points:
1. The price should be cheap, don't underestimate one point and two points, even if it is cheaper, it is not a small fortune.
2. The variety must be complete. It is best to get the goods together at one point. More purchases waste time and waste energy.
3. It is also very important that the distance is not far enough for you to purchase. When the road is far away, it is a waste of time, and it also increases the freight rate, which may also cause the machine to "break". A good purchase point can save a lot of manpower, material and financial resources. When you choose the purchase point, you must not be lazy. You should shop around and choose the one that you think is the best.